Kanekt 365
Call Center Services for the Pizza Industry.
Our expertly trained call center agents answer your calls so your on site staff only have to make pizza.
Kanekt 365 call center agents are trained specifically for your brand and restaurant. They know every detail of your menu, can share daily specials, and encourage the purchase of additional items on every call.
Call Centers for Redundancy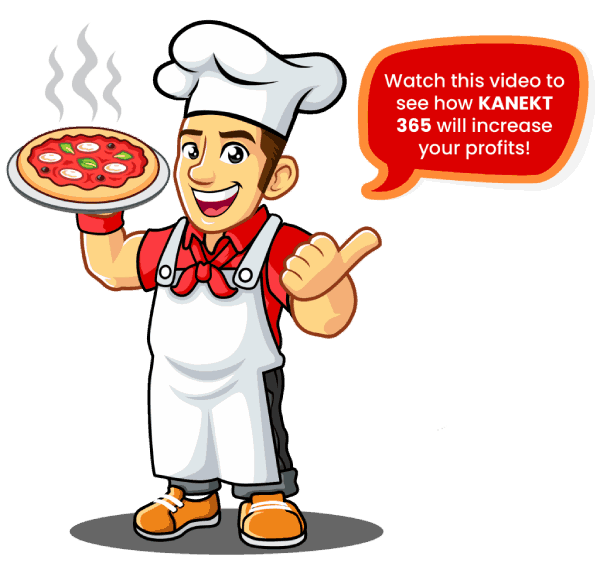 BENEFITS OF A QSR CALL CENTER
To See ENHANCE YOUR BUSINESS
You can now focus on growing your business and provide onsite customer service rather than spending hours on the phone taking orders. Connect with Kanekt 365 and notice a significant increase in your daily sales. Here's how we can help,

Increase average ticket
• Call agents trained to upsell on every order
• Increasing every location's average ticket
• Call agents incentivized to
increase sales

Reduce labor costs
• Reduce labor costs exponentially
• Reduce recruiting, hiring, & training
• Flat rate – NO FICA, FUTA, SUTA ,worker's comp or other payroll costs
• With minimum wage increasing: cut 21-40+ hours per week depending on call volume
Increased total transactions
• Unlimited phone lines
• Guests no longer have to wait on hold
No more missed calls due to:
• Employees being too busy
• Phone lines being busy
• Forgetting a customer on hold
• Employees not answering calls
close-to-close so they can get
out on time

Improve customer satisfaction
• World class service
• Calls taken in quiet professional setting
• Consistent call script
• Dependable customer experience
• Friendly & professional call agents

Improved time management
• Reduce make time by over 1minute
• Streamline business operations
• Decrease stress and constant interruptions
• Reduce number of calls in house
• In-house staff able to focus on guests

Increase employee management
• Reduce turnover
• Happier managers
• One less station to manage
• Ability to maintain and improve service metrics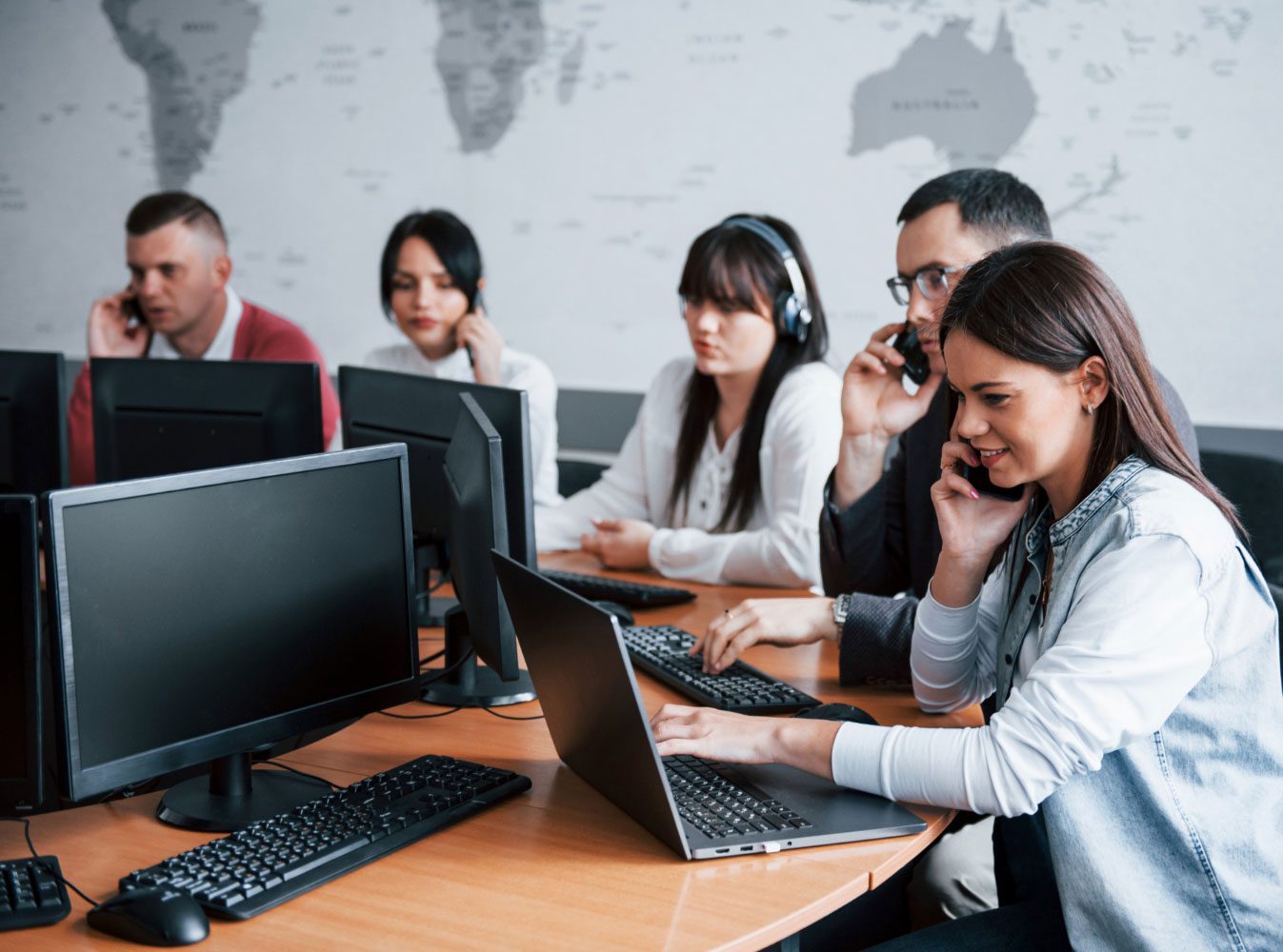 Who We Are
We are a QSR call center located in Laconia, NH, specializing in order taking for the pizza industry. Our team ensures that all your incoming calls are handled in the most professional way from a quiet office setting. We incentivize our call center agents based on their ability to meet your established daily sales quota. When a customer calls to place an order, their call is transferred automatically to Kanekt 365 where our brand trained agents professionally and accurately take the order and transfer it directly into your POS system. The seamless integration not only increases your sales, but also leads to increased customer satisfaction and improved employee productivity. Kanekt 365 consistently receives positive feedback from our QSR clients, which has paved the way for our expansion into Chinese restaurants, sub shops, and more.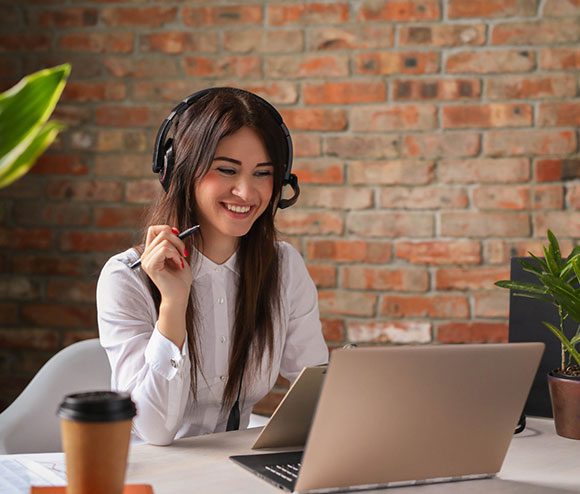 Exceptional Customer Service
We do not like to keep your customers waiting! We have a team of dependable and friendly call center agents representing your brand in every call they answer. Your brand-trained agents handle every call quickly and efficiently. Your customers will be awed by the speed and accuracy of ordering.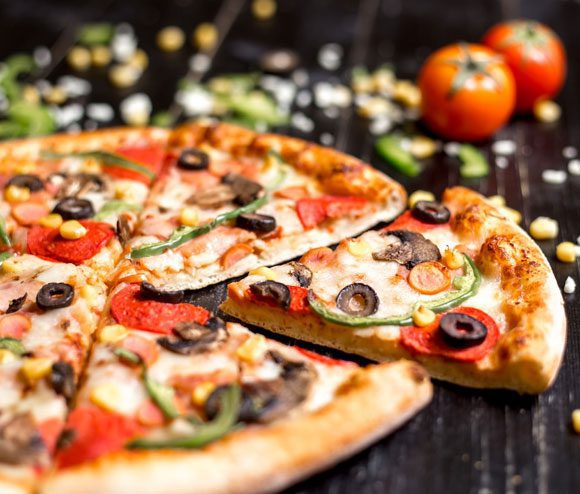 Top-Quality Pizza
We do not compromise on quality whatsoever!
You can focus on growing your business while we take care of all your orders. Customers can now get the best quality pizza served absolutely fresh and hot.
The Kanekt 365 Process
How does the call center work?

Your customers' phone calls are automatically rerouted to Kanekt 365's brand trained call agents.
Our call center agents follow a script specific to your restaurant including a gentle upsell.

The order is automatically forwarded to your POS system for fulfillment

Your in-store employees provide excellent customer service because they are not distracted by answering calls.
Kanekt's latest press releases.
Testimonials
See What Customers Are Saying.
Thank you for a fabulous meal – your reputation for great food and service was well demonstrated.
Joanne Natalie Hospedales
2022-05-05
The system works really well. It is very easy for the customer to use. I am getting good feedback. Thank you!!
Minh Phúc Phan Trần
2022-05-04
Hi Jeff Thank you very much for the way you handled the event, absolutely brilliant!
Thanks again, this has been an awesome, simple, clear-cut experience and y'all are wonderful!
It is a good system. Now I can take more orders at the same time.
Rondel Williams
2022-05-01
The service is so helpful. We are happy with it. Because of the COVID19 restrictions, our restaurant was closed, and your service helped us to reopen with a Skelton crew staff.
We are very happy to have selected Kanekt 365.
Great system. Customers love how easy it is to order. Using your system, I've made 80% more sales
Syed Shahnawaz
2022-04-27
Hi Jeff Thank you very much for the way you handled the event, absolutely brilliant!
During each of these projects you have provided me with excellent advice and consulting services regarding site selection, store design, food service equipment selection, permit expediting, and construction management.