The International Pizza Expo in Las Vegas is an event that serious business owners in the industry refuse to miss each year. It gives them a chance to see new products, network and brainstorm about issues many Pizza…
With minimum wage on the rise, Kanekt 365 has create a Call Center solution designed to drastically Reduce Labor Costs, while also Increasing the Average Ticket. This exciting new program will be introduced at the International Pizza Expo in Las Vegas March 31st through April 2nd.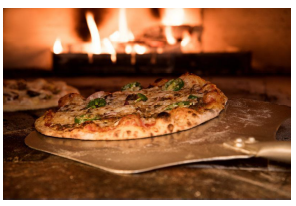 The International Pizza Expo in Las Vegas is an event that serious business owners in the industry refuse to miss each year. It gives them a chance to see new products, network and brainstorm about issues many Pizza businesses face every day. This year this major event is scheduled for March 31st to April 2nd.
One Hot Topic that is sure to be on everyone's mind, is how to handle the increased cost in Labor due to increasing minimum wages. In addition, by allowing a professionally trained team of friendly call agents to handle all of your inbound phone calls, your internal staff become far mor productive decreasing make times and getting orders out the door faster.
Kanekt 365 now works with over 300 Pizza locations using their call center program nationwide, with plans to have over 2,000 locations by January of 2021. They will be discussing how they have helped many of their current customers to: Reduce Labor Cos, Increase their Average Ticket, Improve Customer Service, Increase Employee Productivity & Morale and Capture More Sales
Be sure to Visit Kanekt 365 at Booth # 1586 this year at Las Vegas Pizza Expo from March 31-April
Kanekt 365 is dedicated to exceeding both Pizza Business owners and their customer's expectations, while delivering a Return on Investment (ROI) that more than pays for itself. The response to this innovative services has been very enthusiastic, and it is expected the more who learn about it at the Las Vegas Pizza Expo, the more who will sign-up.
"We asked hundreds of pizza owners from around the country, what they wanted, we listened and then we created a program for the pizza industry from the ground up," commented Jeffrey Morin, President of Kanekt 365. "Our program is designed to increase sales, decrease labor costs, improve customer satisfaction and increase employee productivity. We sell… you deliver… more! What pizza operation doesn't want that."
According to the Plymouth, NH-based company, the service pays for itself with their professional and well-trained staff averaging a $1.80 upsell per call. Other benefits delivered include increased sales; saving on labor, which is especially important with the minimum on the rise nationally. Orders are processed through client Point of Sales System (POS) and printed in their kitchens.
Recruiting, Hiring, Training, Management and Quality Assurance are all included in the call center service provided by Kanekt 365. In addition, all calls are recorded, and weekly reports are provided.
Most employees report that they are much happier and less stressed in the workplaces, thanks to Kanekt 365's call center services. By being able to focus on making an amazing pizza and not having to answer hundreds of calls on a daily basis day, make times of pizza has decreased and instore customer support has improved, making a huge difference in the overall customer experience and their pizza shop's reputation.
Working with Kanekt 365 is very easy to set up and to get started. With the removal of headaches from having to constantly stop working to take phone calls, owners and their staffs often feel like a big weight is being lifted off of their shoulders when they have a professional sales team taking calls, upselling, and making sure they never have to take a pizza order on the phone ever again.
This is a true win-win experience across the board.
Visit Kanekt 365 at Las Vegas on March 31st – April 2nd, 2020 at booth #1586 and bring questions.
In addition, for those who would like a free presentation one can be scheduled with Kanekt 365 online at the company's website, so owners can check out how it all works before signing up should they choose.
For more information be sure to visit https://demo1.tc-bpo.com/pizza.
About Kanekt 365
Kanekt 365 is a full-service call center company dedicated to perpetually enhancing and perfecting the call center experience for our clients. We provide a variety of inbound and outbound services from data collecting and lead generating to appointment setting and customer surveys. Our unique products and services run on the latest technology and are tailored for each client to fit their individual needs and help them build a strong and lasting relationship with their customers.