Our Team Members
We are specialists in both economics and information technologies, and we apply our full range of talent to create the perfect solution for each client's needs.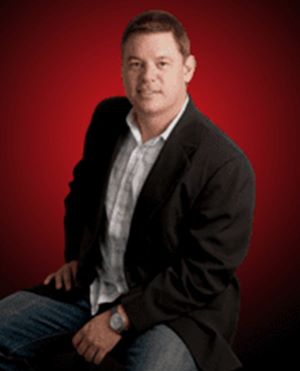 Jeff Morin
PRESIDENT
Since 1995, Jeff Morin has owned and operated six different businesses. As an entrepreneur, Jeff learned early on to do what you do best and outsource the rest; by doing so, you can grow your business faster and do so more efficiently.
Meet Jeff
In 1997, Jeff discovered Business Process Outsourcing (BPO), specifically HR Outsourcing. He could not believe how much time and money he could save by utilizing these services. Furthermore, the peace of mind that he received knowing that HR professionals were handling all of his State and Federal Compliance issues, Risk management, HR Legal, Benefits, and Payroll were an added benefit. Several years later, Jeff started utilizing international call centers for sales and customer service. He began referring numerous business owners in his community to try these services; Jeff realized that small and mid-sized companies (15 employees to 5,000 employees) could use these services but most did not know they existed. He has been in the BPO business ever since.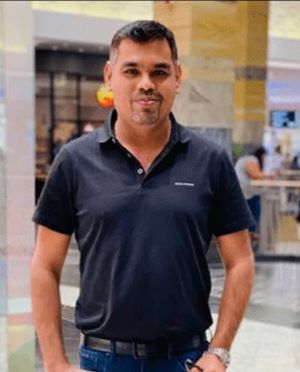 Modood Ahmed
CEO
Modood Ahmed has over 16 years of experience in the Business Process Outsourcing/Management industry. He is the classic example of someone who started from the grass root level and worked his way to the top, currently running one of the most progressive BPOs in Pakistan.
Meet Modood
His is a success story to derive inspiration from for anyone trying to find their feet in this industry. He has previously held various leadership roles, working for a few of the biggest names in the business outsourcing industry, including The Resource Group (TRG), IBEX Global, and o-Desk. His entrepreneurial expertise includes business process engineering, capacity building, operational management, and strategic business development. In his role as the CEO of Kanekt 365's overseas operations (DBA Tribe Consulting), Modood is responsible for providing strategic direction to the company by prioritizing business imperatives and managing global operations. Modood completed his Bachelor of Science in Information Technology from COMSATS in 2006.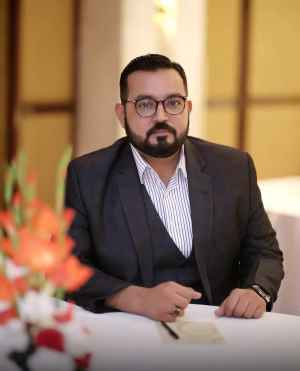 Tahir Rasheed
MANAGING DIRECTOR
With almost a decade of diverse industry experience under his belt, Tahir brought with him a wealth of knowledge and a unique skill set that proved to be vital in getting Kanekt 365's overseas operations off the ground.
Meet Tahir
As one of the founding members, Tahir has taken up multiple roles within the organization over the years. In his current capacity as the Managing Director (MD), he is primarily responsible for SWOT analysis for new campaigns and devising the Project Launch Process (PLP). With a strong business acumen spanning multiple industry verticals, he is also responsible for identifying new market opportunities, prospecting for potential partners, negotiating business terms, and completing the contract process and required due diligence. Mr. Rasheed's career included working as a quality assurance supervisor at Neuron Technologies and as an HR Manager at Incall International LLC and o-Desk. Tahir received his bachelor's degree in Economics from Punjab University in 2008.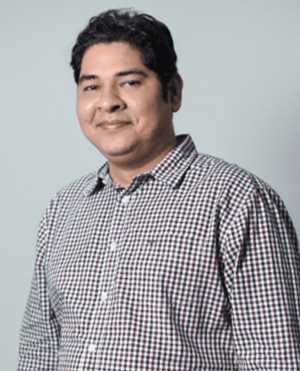 Abdul Muquite
CHIEF INFORMATION OFFICER
With over 8 years of experience in the field of BPO, Abdul Muquite is an experienced and result-driven analyst with a proven track record of providing technical guidance and supervising information systems and communications networks.
Meet Abdul
Currently, he is responsible for planning, establishing, and handling the network infrastructure for local and wide area connectivity. He is also involved in vendor contract negotiations for all new equipment and software purchases. Mr. Muquite manages the day-to-day operations of the IT department, which includes directing the IT staff to support administrative computing, networking, and other information technology-related functions.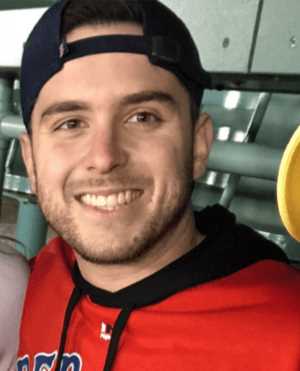 Drew Morin
DIRECTOR OF BUSINESS DEVELOPMENT
After graduating from the University of Maine in 2017 with a B.S in Business Administration and a concentration in Information Systems, Drew joined Kanekt 365's sales team.
Meet Drew
Since a young age, Drew has been exposed to the value proposition and advantages a BPO offers. Through interning in his father's different BPO businesses. Drew has incorporated these business strategies into his day-to-day activities. With over eight years of experience working with teams to develop, monitor, and execute diverse business campaigns, Drew is a result-driven performer. To date, Drew has worked with clients in various industries and headed many successful campaigns, along with the rest of our team. Through his youthful proposals and keen business insights, Kanekt 365 looks forward to the benefits of his efforts.
United States
Laconia = Headquarters
607 Tenney Mountain Highway
Plymouth, NH 03269
Pakistan
Agha Khan Road, plot 04, F5/1, Islamabad
Floor 10 & 11, Bahria Town Tower Tariq Road, Shahrah-e-Quaideen, Karachi
Bahria Complex Tower, Plot # 103, Upper Mall, Adjacent 'HBL Regional Headquarter', Lahore.
United Arab Emirates
Al Jazirah Al Hamra Industrial Zone-FZ
Ras Al Khaimah, Dubai UAE
Philippines
Off# 618 & 619, Regus Felcris Centrale Center,
6th Floor Felcris Centrale
40-D Quimpo Blvd, Talomo, 8000 Davos City Philippines